GNC Earth Genius™ PurEdge™ Recovery
Details
https://www.gnc.com/post-workout-sale/369716.html
Promotions
Size: 25 Servings
The product quantity for an item in your shopping cart has exceeded our Maximum Purchasing Policy. Please adjust your quantity to (12) and try again.
Your product couldn't be added to the basket because it is out of stock.
My Store
View All Specialty Diets
Product Information
product.information.additionalinfo
Description
Support your body with GNC Earth Genius™ PurEdge™ Recovery. Replace electrolytes lost during your workout with ingredients in this fermented, vegan BCAA blend.
Key Benefits
Supports recovery with plant-based ingredients
Provides 6g fermented, vegan BCAA
Supplies sodium and potassium to replace these electrolytes that are lost from sweating
Contains 400 milligrams of PowerGrape™, a whole grape extract, which is clinically shown to provide a 10% antioxidant boost* to help fight free radicals
No artificial colors, flavors or sweeteners
Gluten free, non-GMO, vegan
*A study including 20 high-level athletes in training and competition were evaluated on two separate occasions. On one occasion they used PowerGrape™ whole grape extract and the second occasion they took a placebo. Results concluded a 10% improvement in antioxidant levels in the blood when they took the PowerGrape™ whole grape extract compared to the placebo, revealing better antioxidant support. PowerGrape™ is a trademark of Naturex.
Ingredients
Nutrition Facts
Serving Size  1 Scoop(s)
Servings Per Container  25

---

Amount Per Serving
 
 
% DV

---

Calories
40
 

---

Total Carbohydrate
10g
 
4%
Total Sugars
7g
 
Sodium (as Sodium Chloride from Sea Salt)
200mg
 
9%
Includes 6g Added Sugars
0
 
12%
Potassium
90mg
 
2%

---

Fermented Vegan BCAAs 
6 g
 
**
   L-Leucine
 
**
   L-Isoleucine
 
**
   L-Valine
 
**
   Coconut Water
 
**
   PowerGrape™ Whole Grape Extract (Vitis vinifera)
 
**

---

** Daily Value (DV) not established.
Other Ingredients
Organic Cane Sugar, Natural Flavors (Natural Tea Flavor, Natural Lemon Flavor, Other Natural Flavors), Citric Acid, Malic Acid, Stevia Extract, Monk Fruit Extract
Contains tree nuts (coconut).
How To Use
Add one scoop to 12 fl. oz. of cold water after your workout and mix thoroughly. Consume any time throughout the day on non-training days. Significant product settling may occur. Keep out of reach of children. Store in a cool, dry place.
Warnings
Consult your physician prior to using this product if you are pregnant, nursing, taking medication, or have a medical condition. Discontinue use two weeks prior to surgery.
Dist. by:
General Nutrition Corporation
Pittsburgh, PA 15222 USA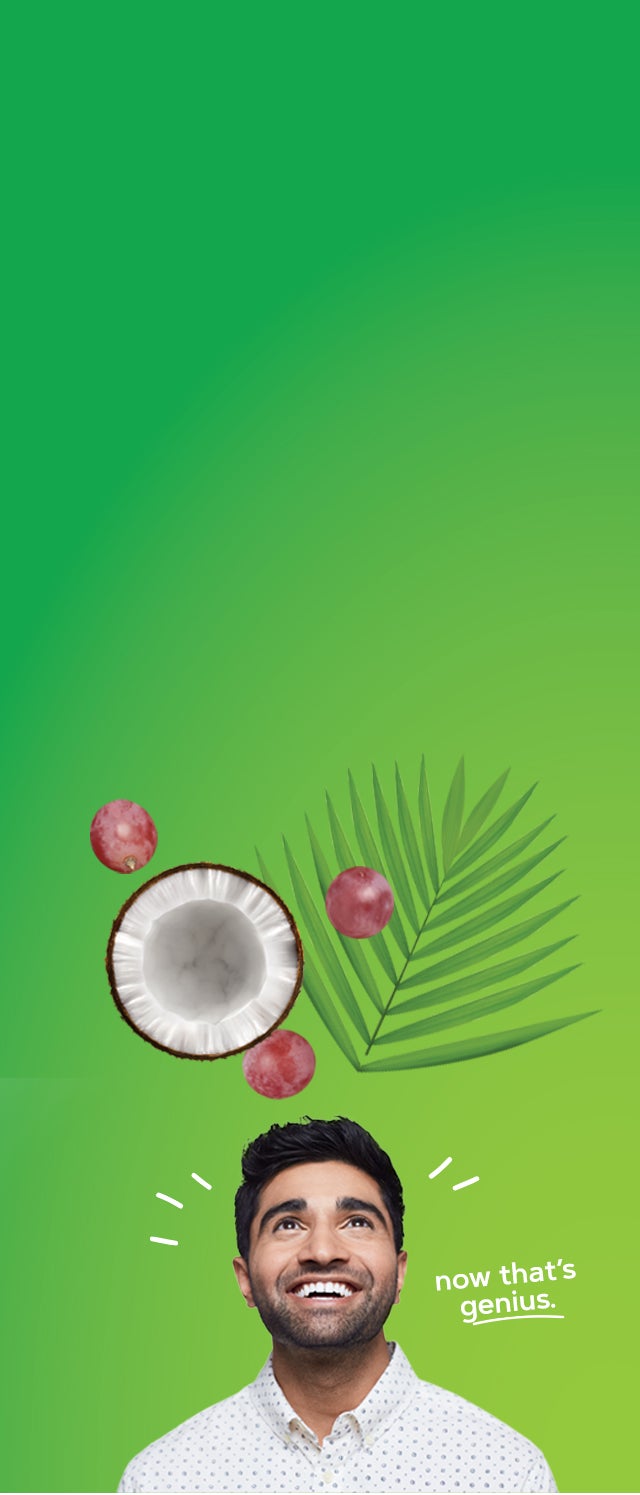 vegan, gluten-free, non gmo, no articicial colors, flavors or sweeteners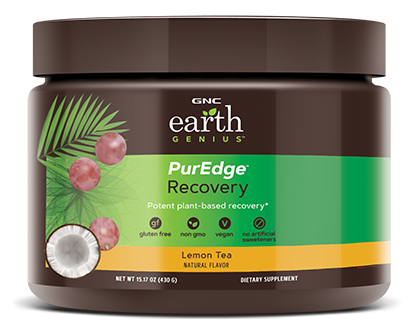 Reviews
Solid Product, Clean Label
I started using this supplement recently. I was very happy to find a BCCA workout recovery product with a clean label. So many products are filled with artificial colors, sweeteners and other chemicals that just are not necessary and probably aren't healthy. So far, so good.
Had to stop taking if I ever wanted to sleep regular again
Bought this for post workout and for my off days . Immediately couldn't sleep. Tried it for and A week and was barely getting any D's. Took back to store and employees told me this did not have any ingredients that would cause this. Well my normal sleeping ways returned a few days after I quit drinking this. I really wanted this to work. I love all natural products but unfortunately I won't try anything else from them