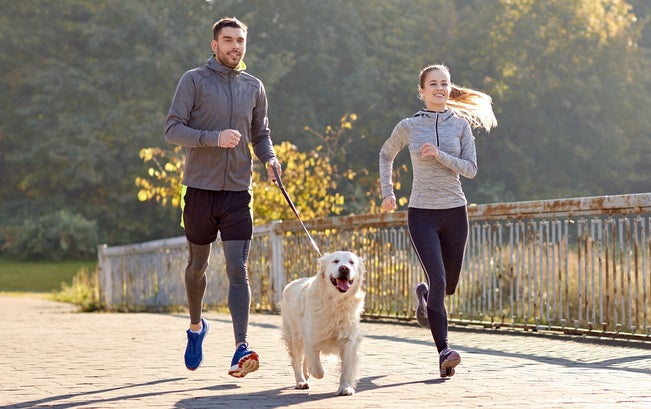 Starting your weight loss plan with a significant other can be twice as challenging, but also twice as rewarding. Research suggests that individuals who embark on these kinds our lifestyle changes together may have greater success.
Losing weight as a couple can go a long way toward keeping your body, goals and relationship on track. Here are some reasons to try it out with your partner, and ways to keep the motivation going strong:
Support
The American Psychological Association suggests what most of us already understand—social support can be a key factor in maintaining lifestyle changes. "It's easier to stick with a weight loss plan when you have support, can share tips on diet and exercise and have an exercise buddy," their researchers say. The results you'll see will be even more rewarding as you achieve them together.
Motivation
A little competition never hurt anyone. In fact, it may help. Some research suggests that couples who join health clubs together may have a lower dropout rate. Whether you're competing or taking turns keeping up the motivation, teamwork may fuel success.
Experimentation
Get creative in the kitchen with your partner. Eating a healthy diet can be a treat when you're trying new foods and recipes together, and grocery shopping and cooking are great ways to spend time with one another. Best of all, you both get to enjoy the outcome.
Accountability
Keep each other honest by reminding each other of your goals when one of you is losing will power and resolve.
Compatibility
The healthy foundation you build and fortify may foster a new sense of stability in your relationship and keep the journey interesting as you continue to chart it together. Working together toward the same goals can bring you closer and help both of you make your relationship and your health a top priority.
---
Recommended Products
---
Related Articles
---

---